TapeMat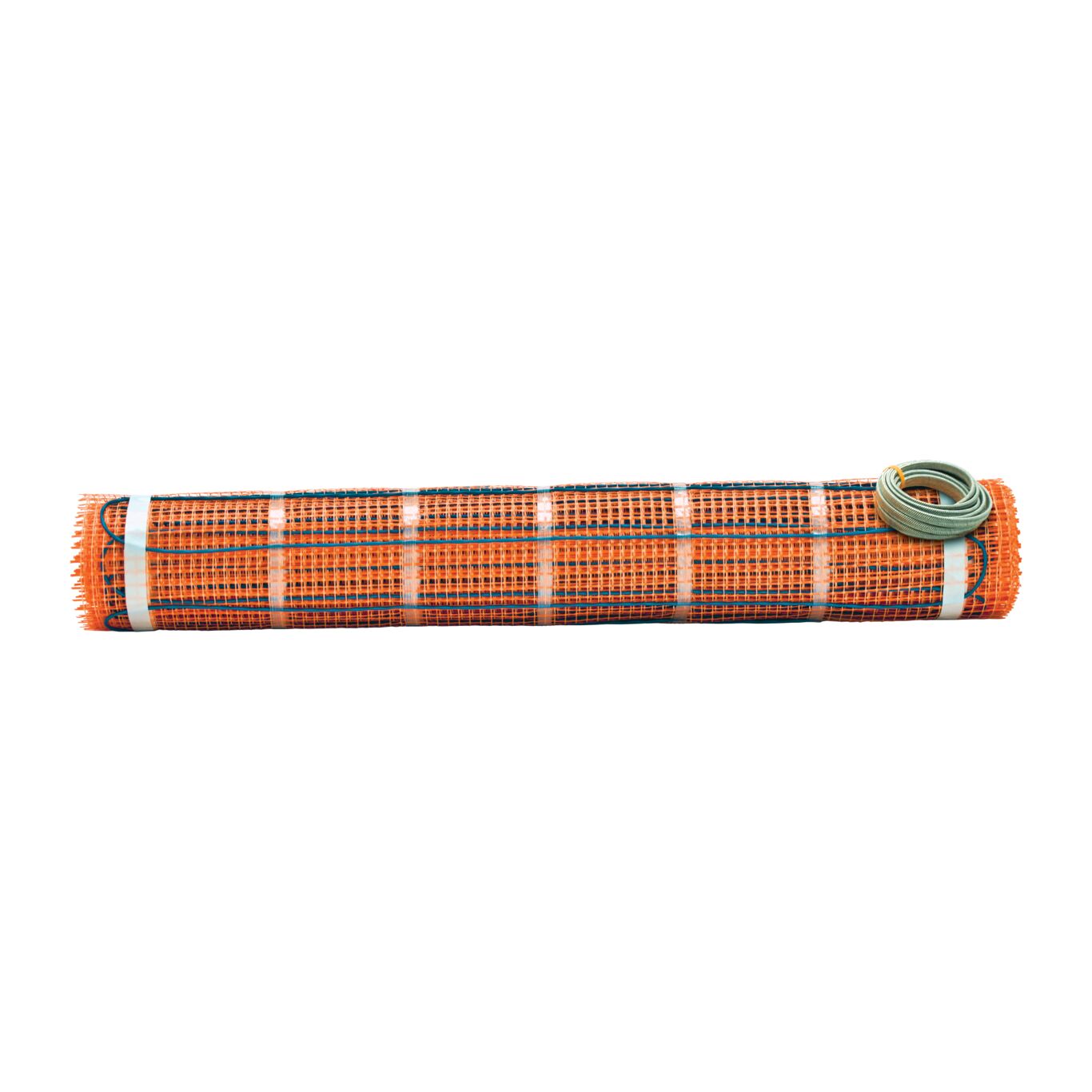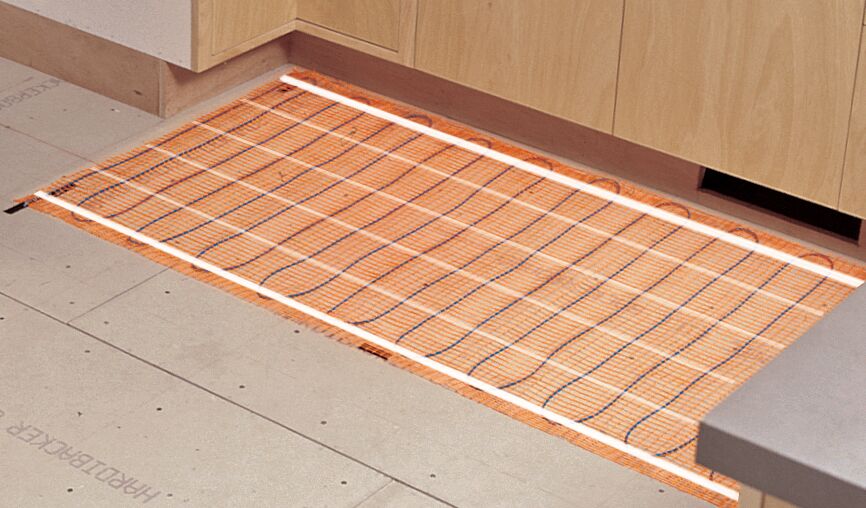 TapeMat Electric Floor Heating Mat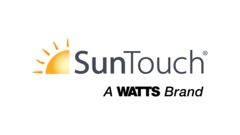 Other TapeMat products:
SunTouch® TapeMat® electric floor heating mats are a series resistance heating cable assembly designed for installation over plywood, backer board, or concrete slab (according to ANSI or TCNA guidelines), and then embedded in 3/8 in. (9.5 mm) or greater self-leveling or polymer-modified thin-set mortar. The SunTouch TapeMat open-weave design with peel-and-stick tape provides fast and easy installation on subfloors.
TapeMats add only 1/8 in. thickness to a typical tile floor installation and can be easily adjusted to accommodate curves, angles, and cut-outs. A complex wire construction with two parallel heating elements and a patented helical twist prevents electromagnet field (EMF) radiation. TapeMats must be controlled by a SunStat® floor sensing thermostat (sold separately). Available in 2 ft. and 3 ft. widths with various lengths, and voltage options of 120 and 240 VAC.
Features
Open-weave design with peel-and-stick tape provides fast and easy installation on subfloors
Adds only 1/8 in. thickness to a typical tile floor and is easily adjusted to accommodate curves, angles, and cut-outs
Controlled by a SunStat® floor sensing thermostat (sold separately)
Available in 2 ft. and 3 ft. widths with various lengths, and voltage options of 120 and 240VAC
Select a Model
Select options below to identify the UPC, Order Code, and Repair Kit for a specific TapeMat
Share this Product